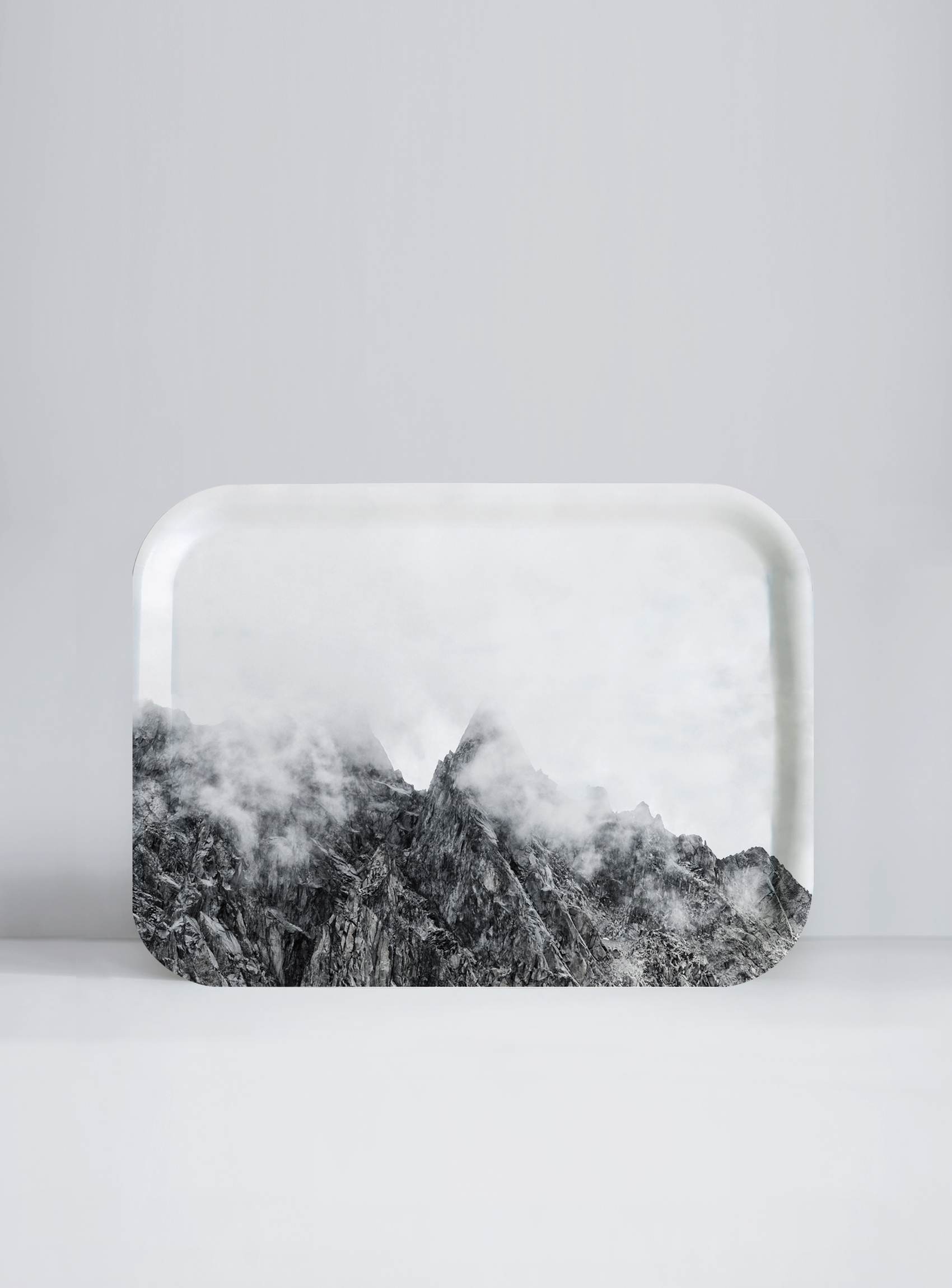 Roc - Birchwood tray
Part of our modern wild collection, our beautiful trays are handcrafted in Sweden from layers of sustainable FSC Scandinavian birch wood. Making a perfect decoration addition for a kitchen, living space, desk organiser, or an ideal way for serving your favourite beverage or refreshments.
Laminated with a food contact safe coating, our Rocs tray with it's fabulous view of the Mont blanc massif is a minimalist expression of nature meeting design, a chic modern pick for any design lover.
PRODUCT INFORMATION
Size : 27 x 20cm
Material : FSC birch plywood & melamine food safe coating.
Dishwasher safe
Handcrafted in Sweden
Free Shipping in Europe on orders over 50 euros with the code : freeshipping.
Plus que des produits de notre quotidien, de vrais œuvres d'art, notre collection 'Modern wild' est Idéal pour servir l'apéritif ou comme objet de décoration. Un pièce chic et élégante il mettra en valeur vos petits plats, vos bougies ou vos amuses-bouches.
Ce plateau avec sa vue imprenable sur les aiguilles dans la massif du Mont Blanc est une expression minimaliste ou le design rencontre la nature, un choix chic et moderne pour tout amateur de design.
Fabriquées à la main par des artisans suédois de plusieurs couches de bouleau, sélectionné avec soin de forêts durables, chaque plateau est en suite laminé - pour une protection ultime.
INFORMATION PRODUIT
27 x 20cm / conçu dans les Alpes / fabriqué à la main en suède / écocertifié / passe au lave-vaisselle
Livraison gratuite en France